LICROX 4th consortium meeting
After a year and a half, the LICROX consortium gathered in real life for the first time in Copenhagen on March 17-18th, for its 4th consortium meeting, which was hosted by DBT.

The two-day meeting started with a welcome message by Lars Klüver (DBT), who welcomed all the participants to Copenhagen and gave a short talk with an overview of the work carried out by DBT. As a surprise to the partners, the D&IT team shared with the rest of the participants the first screening of the LICROX presentation video, which is now available on our YouTube channel.
The first day focused on the scientific progress of the project, with updates from WP2, CO2 reduction tandem catalysis and WOC; WP3, semiconductors for the photo-anode and cathode; WP4, light trapping in the PEC; and WP5, PEC implementations and validation. The teams have achieved the set milestones and are now starting to discuss how to integrate the different parts to create a functioning device.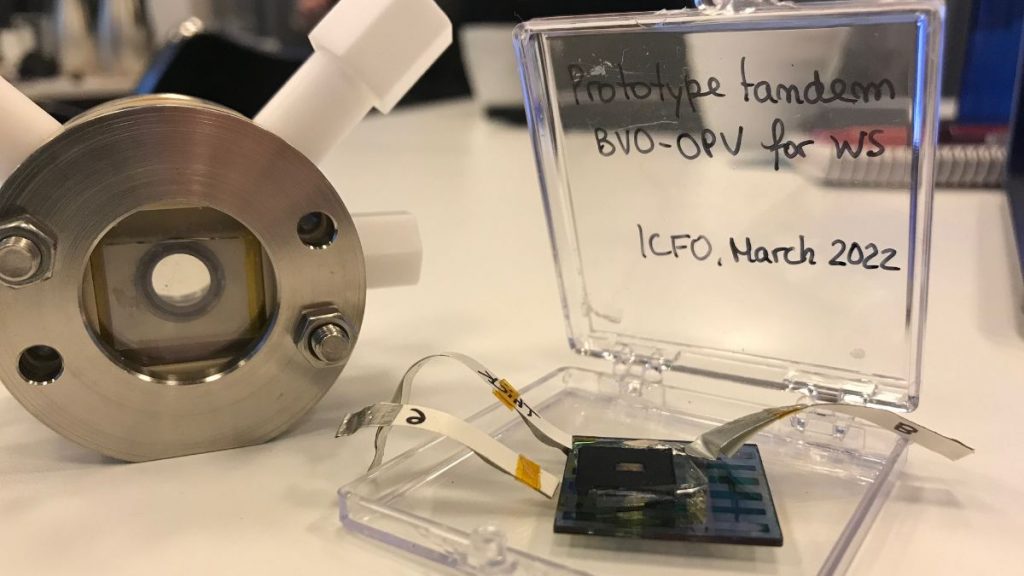 The second day focused on updates from WP6: Environmental impacts, social acceptance, dissemination and exploitation and WP7: Project management. DBT shared their progress preparing a first stakeholder workshop on environmental impacts, and societal acceptance of the device. Before wrapping up, the team did a risk analysis exercise to reassess the identified risks and identify new ones.

Finally, members of the EAB congratulated the team on the project's progress and everyone involved agreed the time (and science) is ripe to assemble the device and get preliminary results. The next consortium meeting will be held in six months.